SERVICES
Lubbock Heart Hospital
BECAUSE EXPERIENCE MATTERS
Lubbock Heart & Surgical is a physician-owned hospital. Our board-certified providers are working to bring the ultimate healthcare experience to procedural health in the South Plains. We specialize in following, and more:
Cardiology
TAVR
Electrophysiology
Cardio Thoracic Surgery
Orthopedics/Podiatry
Urology/Aquablation
Gastroenterology
Pulmonology
ENT
Endocrinology
Hospitalist
Physical Therapy
Radiology & Imaging
Emergency Services
Laboratory Services
Pharmacy
Critical Care Medicine
General Surgery
Bariatric Surgery
Plastic Surgery
Vascular Surgery
LUBBOCK HEART HOSPITAL SERVICES
Heart
Time is of the essence when it comes to your heart, and you can count on Lubbock Heart Hospital to take excellent care of you when you are in need. Our heart and vascular services include advanced therapies including Ventricular Assist Devices, structural heart disease procedures, abdominal and thoracic aortic aneurysm treatment, electrophysiology programs to treat arrhythmia disorders, and cardiovascular rehabilitation.
Lubbock Heart & Surgical Hospital offers advanced treatment and care options for heart failure such as Ventricular Assist Devices and the management, care, and monitoring of congenital heart failure.

Our physicians provide services to patients with advanced valve diseases, including valve replacements and repairs. We provide quality care for patients with structural heart diseases.

At Lubbock Heart & Surgical Hospital, we work to find the best clinical options to treat both abdominal and thoracic aneurysms. With our staff, patients receive top-care both during treatment and in their recovery.

Our skilled staff collaborates with advanced technology to treat arrhythmia disorders, from atrial fibrillation to high blood pressure.
Heart Failure Program

Structural Heart Disease Procedures

Aortic Program

Arrhythmia Disorders
Emergency Room
The emergency room at Lubbock Heart Hospital is open 24 hours a day, 7 days a week.
What to Expect After Joint Replacement
Thanks to advances in medicine, recovery from a joint replacement surgery is faster and smoother than it was even a decade ago. While every surgery is different and every patient is different; there are some general things you can expect after joint replacement surgery:
Your nurse and therapy team will provide you and your family with education that is important in order to ensure your recovery is as smooth as possible. Depending on which joint replacement you are undergoing and which surgeon you have chosen, you will be provided with detailed education on precautions and activity restrictions that you will need to follow until your surgeon releases you.
After joint replacement, therapy will begin the day of surgery or the following day, depending on your surgeon's orders. Your active participation in therapy is imperative to a smooth and successful recovery. You will regain full strength and range of motion of your new joint if you work hard and follow the guidance given by your surgeon, nurse and therapist. Therapy will consist of passive and active range of motion exercises, walking and education on how to perform activities of daily living as independently as possible.
Prior to leaving the hospital, depending on your personal needs, a plan will be put in place for what services and equipment you might need when you get home. Once you are home, you will continue your therapy – either with home health services or in an outpatient clinic. This will be based upon your type of joint replacement, your individual needs, your surgeon's protocol and your therapist recommendations. You also will be provided with contact information for our orthopedic clinical liaison for any questions or concerns you may have once you are at home.
Before you know it – if you follow the guidance and education provided – you will be back to living a full and active life that you'd hoped for!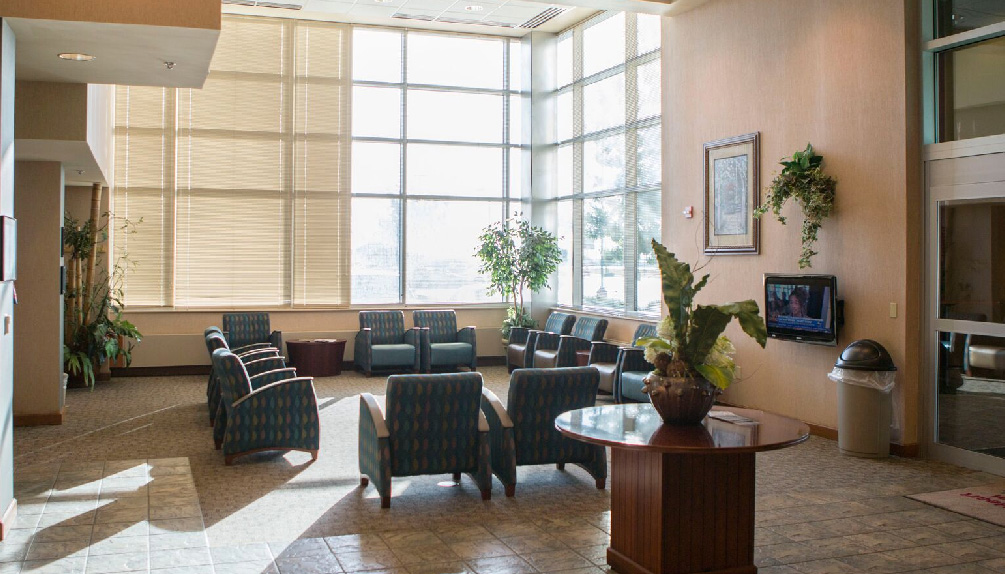 Lubbock Heart & Surgical Hospital offers a world class surgical experience in a convenient location. At our facility, you will find some of the finest, most respected physicians and staff in the region. Lubbock Heart & Surgical Hospital is a modern facility and you won't have to worry about a complicated maze of hospital buildings or parking hassles.
HOSPITALIST PROGRAM
Lubbock Heart & Surgical Hospital offers a Hospitalist Program which provides care to patients from admission to discharge. Specializing in the management of hospitalized patients, our Hospitalists focus on a patient's hospital treatment by becoming their main coordinator of care.
Hours of Operation:
24 Hours a Day, Seven Days a Week
Contact Information:
4810 North Loop 289
Lubbock, TX 79416
To learn more, please call (806) 741-8619